Our COVID

Experience
During the outbreak, people were scared to go out, we were not sure if our business would survive. Although we completely closed for one day, we came to a decision to stay open for pickup and delivery as the government of Ontario urged businesses like ours to do so. Prior to the outbreak, we had just started exploring social media platforms such as Facebook and Instagram. Soon after when the outbreak began, it became apparent that we needed to increase our online presence. With the help of Digital Mainstreet and their Digital Transformation Grant, we were able to accelerate our social media campaigns, allowing us to stay in touch with our community. It's heartwarming that our community supported us and continues to support us during these difficult times.
Thank you,
Tony, Angela and Metaxia.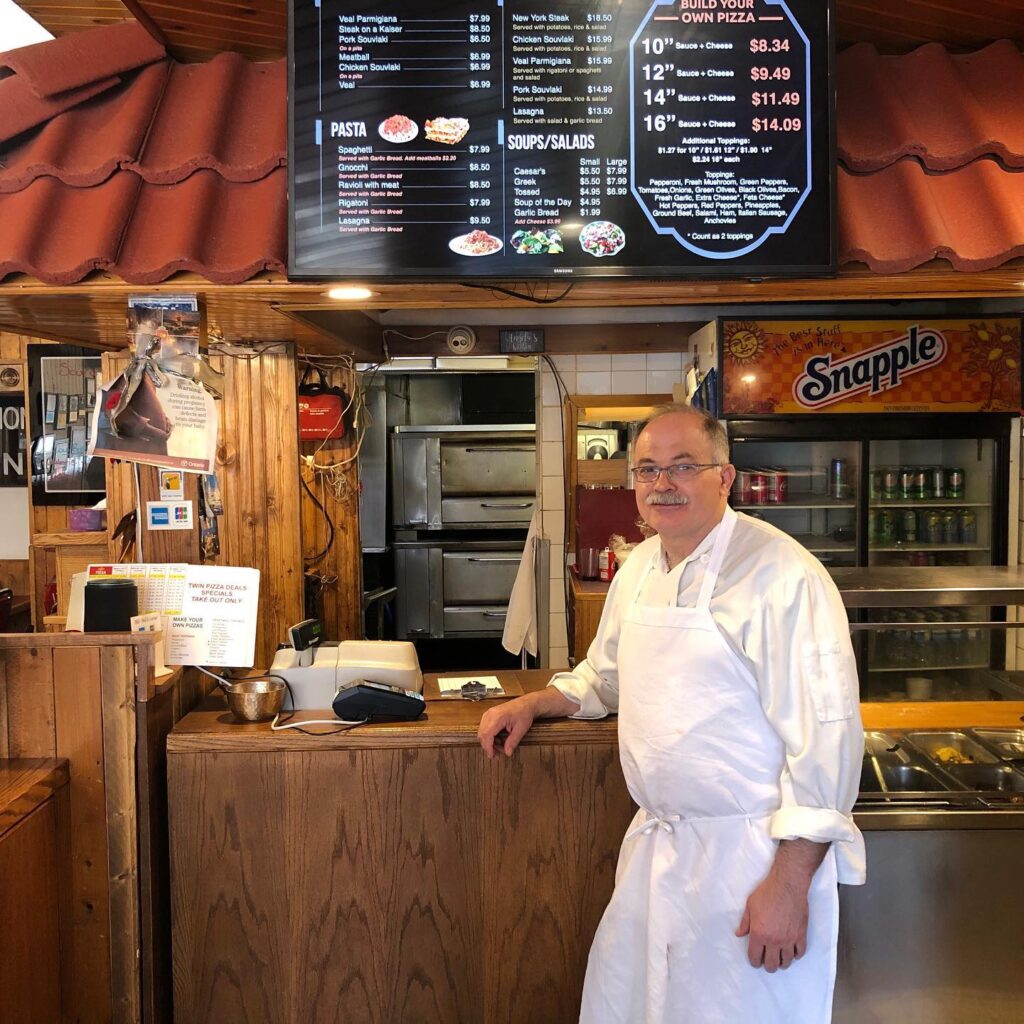 COVID-19 Safety Policies
Since March 2020, Buzz Buzz Pizza has accommodated the community's changing needs by adding a patio, adding an additional pizza delivery driver, and of course maintaining our pick-up service. To ensure everyone's safety, we are following all guidance and recommendations from Toronto Public Health and Public Health Ontario, as well as any additional measures that we may deem necessary to keep everyone safe during this COVID-19 pandemic.
Seating
In compliance with the City of Toronto's regulations, we have temporarily closed off our indoor dining area. In the meantime, we are only providing takeout and delivery services.
Food safety
All surfaces that come into contact with food are cleaned with soap and water and then sanitized

Hand sanitation stations are provided for customers

Constant hand washing throughout the day

We practice social distancing amongst ourselves and our customers

Masks are worn in situations where physical distancing cannot be maintained


Enhanced cleaning throughout our restaurant on a daily basis


Protective barriers have been installed for extra protection

We appreciate your cooperation and support during these difficult times.
Give us a call at 416-630-7777 if you have any additional questions about what we are doing to make your safety our top priority.
Sincerely,
Tony, Angela and Metaxia.